Talech is a cloud-based point of sale solution designed to help your business simplify operations and uncover insights. In a previous blog we spoke about the talech software's online ordering capability. In this blog, I want to touch on the talech software as a whole and the equipment that the software is able to run on as the easy to use talech software can be placed onto many different devices. Talech offers three different levels of software; Starter, Standard, and Premium all of which offer a wide variety of core functions. What tier of software you need really is based on the size of your business and what you want out of your Point of Sale solution.
As far as equipment that talech software integrates on, lets start with an iPad as talech offers you the ability to transform an iPad into modern-day register and business management solution. This can be an attractive option for smaller merchants as you can create orders, apply discounts, manage inventory all with just a few taps. Talech also works seamlessly with most standard equipment including: iPad Stand, Payment Terminal, Cash Drawer, Receipt Printer, and Kitchen Printer.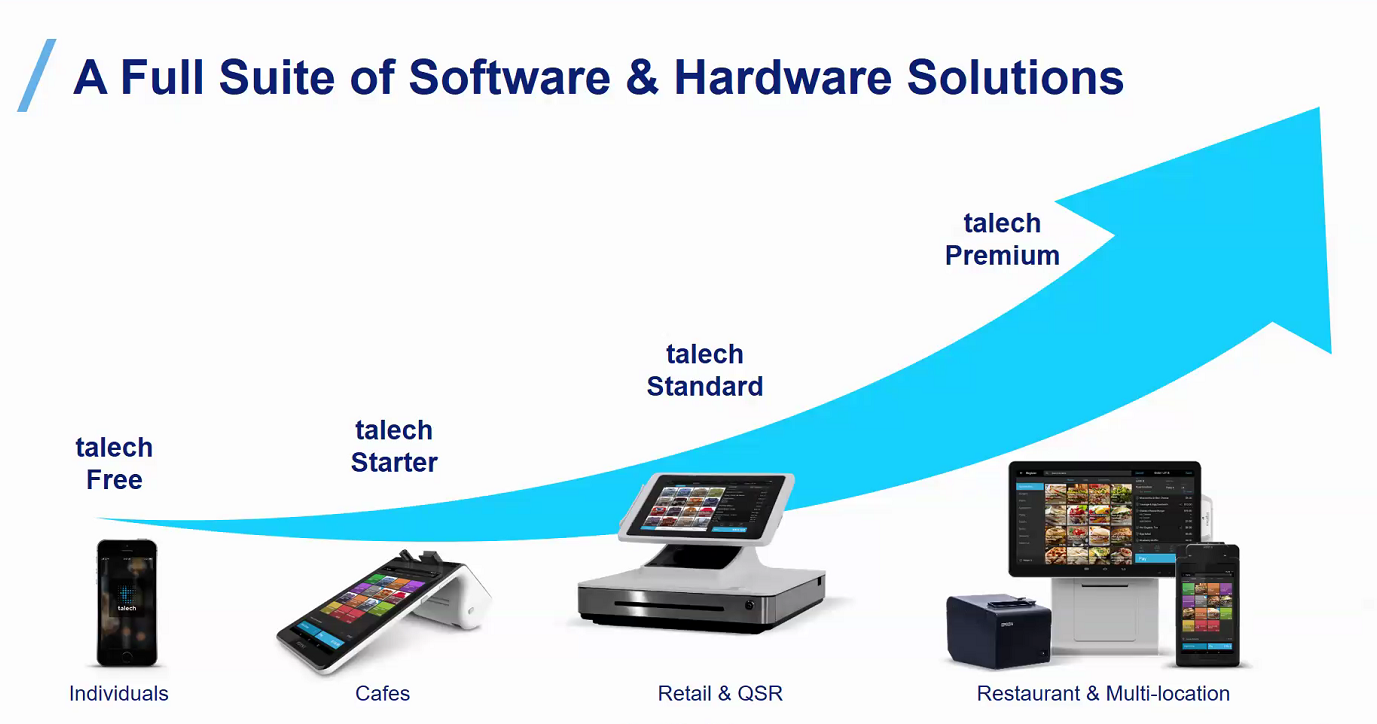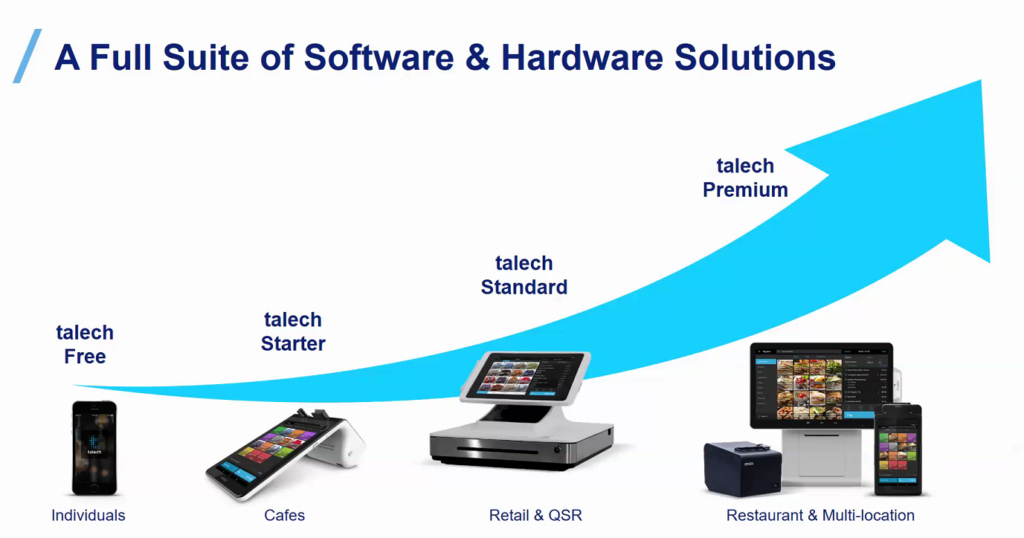 Alternatives to talech software on an iPad include the Moby and Poynt Smart Terminal devices. The Poynt (pictured above as talech Starter) is designed to fit on any counter-top and works as a mobile solution as well. The Poynt Smart Terminal comes with a built in scanner and printer, but can also connect to your existing cash drawers, scanners, registers via USB on the docking station. Poynt has its own operating system that when combined with the talech software offers a powerful payments and business management system. Also available in the Poynt family is the Poynt 5 mobile terminal. The Poynt 5 (pictured below) interacts with the Poynt Smart Terminal right out of the box or can even be used as a standalone solution.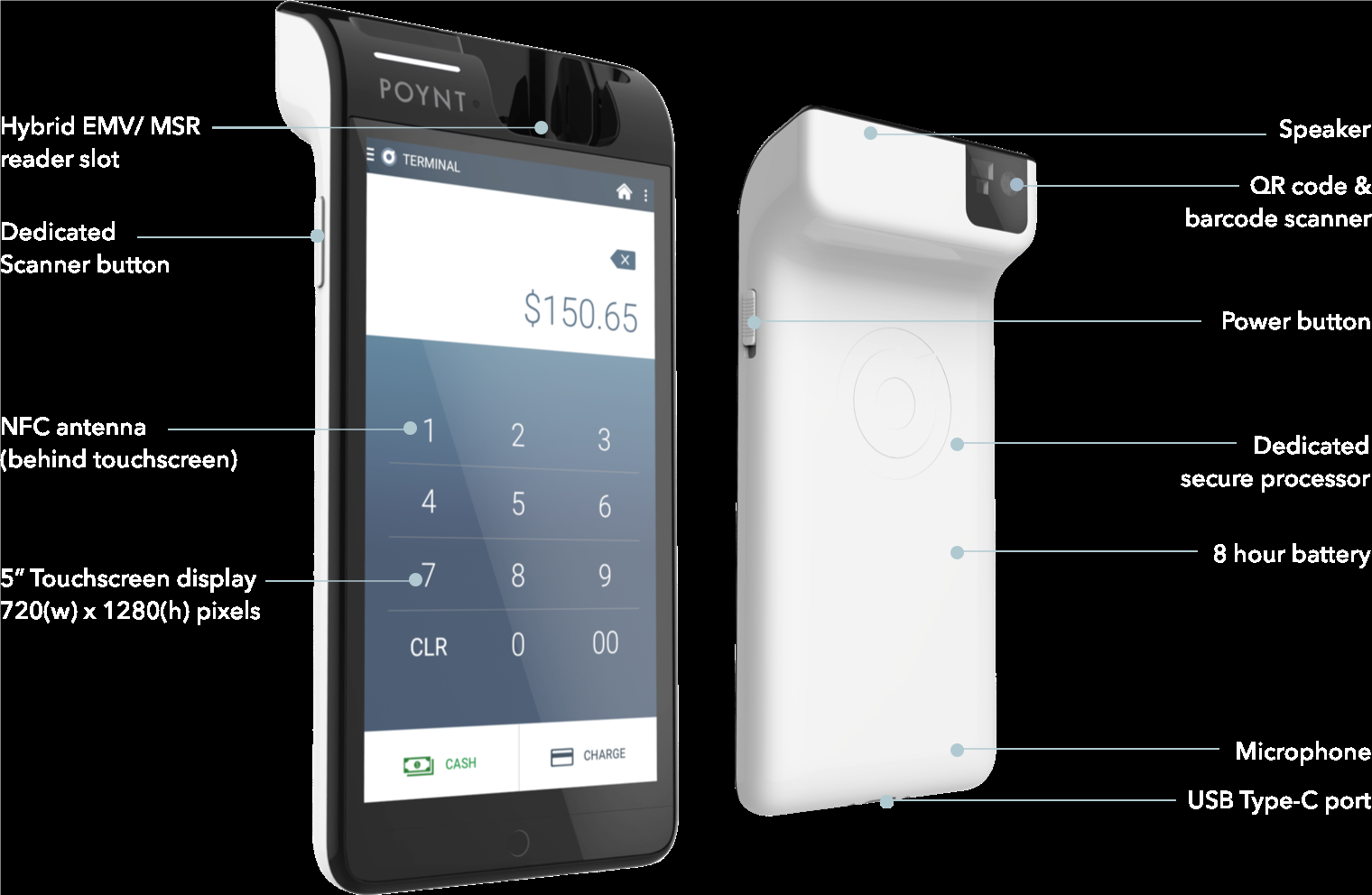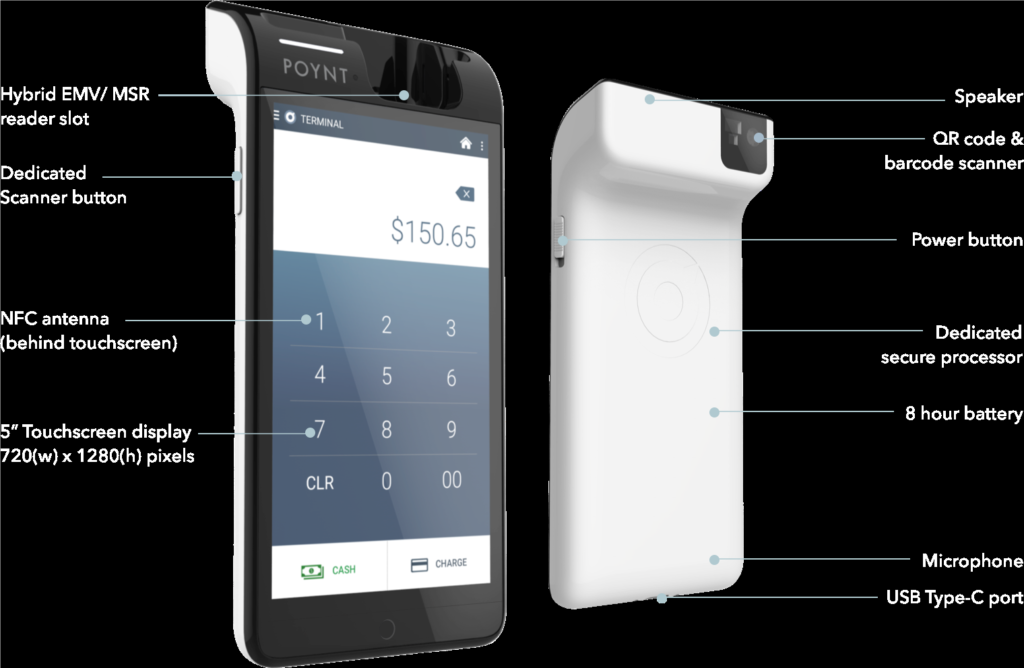 Finally, we have the Moby family of smart terminals. Moby is an purpose-built Android point-of-sale using talech's robust payment software. It is a mobile or standalone Wifi tablet as flexible as your business that allows you to easily accept all payments with a built-in card reader. It also offers accessories to complement any business scenario and offers multiple sizes to complement a full service restaurant or retail scenarios.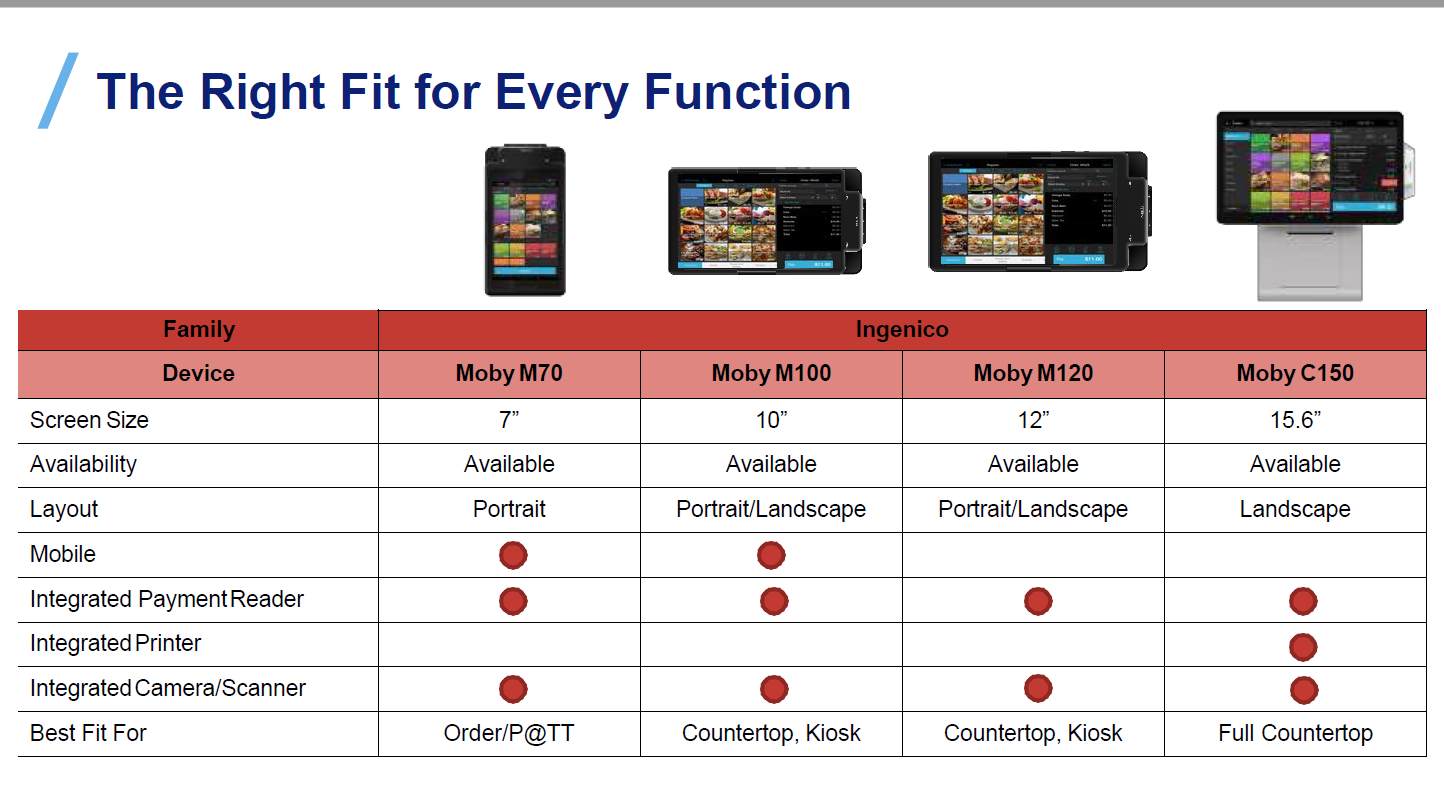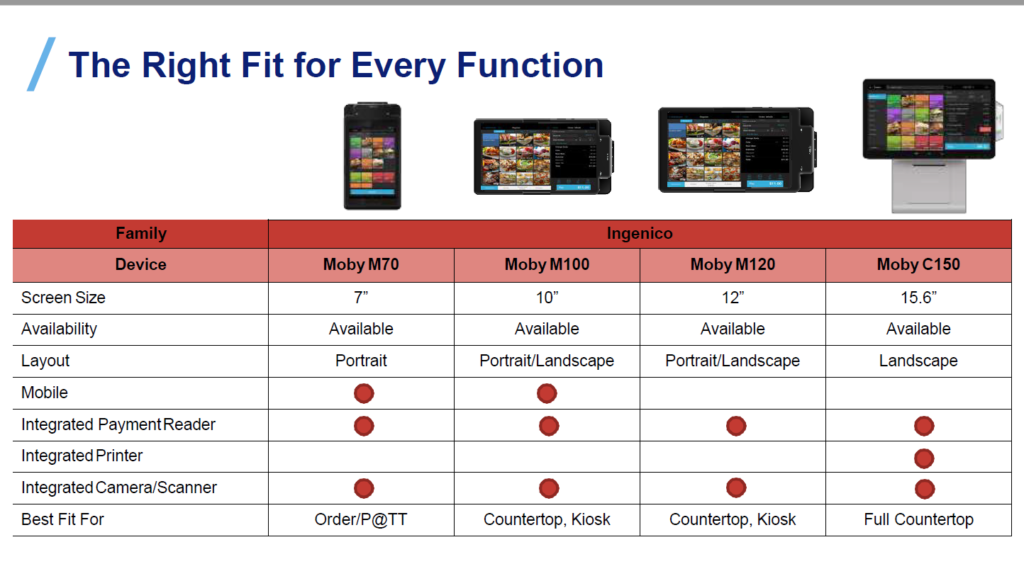 The Moby M70 and M100 have mobile capabilities while the bigger Moby M120 and M150 are more meant to be counter-top solutions. All sizes of the devices are able to easily be paired with additional hardware components like cash drawers are kitchen printers.
Overall, talech software's versatility offers a full suite of software and hardware solutions that are meant to greatly benefit your business. Whether your business needs a basic POS, a full featured POS, or even a powerful business solution, talech has you covered!
Contact us today to find out more about how we can get you setup or with any questions you may have about the software, hardware, and to find out more about pricing!