Accept Mobile Payments With Ease!
Get the essentials for running your business and deliver a quality customer experience without expensive hardware or monthly software fees. Talech Mobile will provide an entry-level software offering with no monthly fee that allows for a safe, simple and secure way to accept payments wherever a business' job takes them.
Perfect for your small business, talech Mobile offers you the ability to accept payments and also track inventory, help with order management, track employees, and more!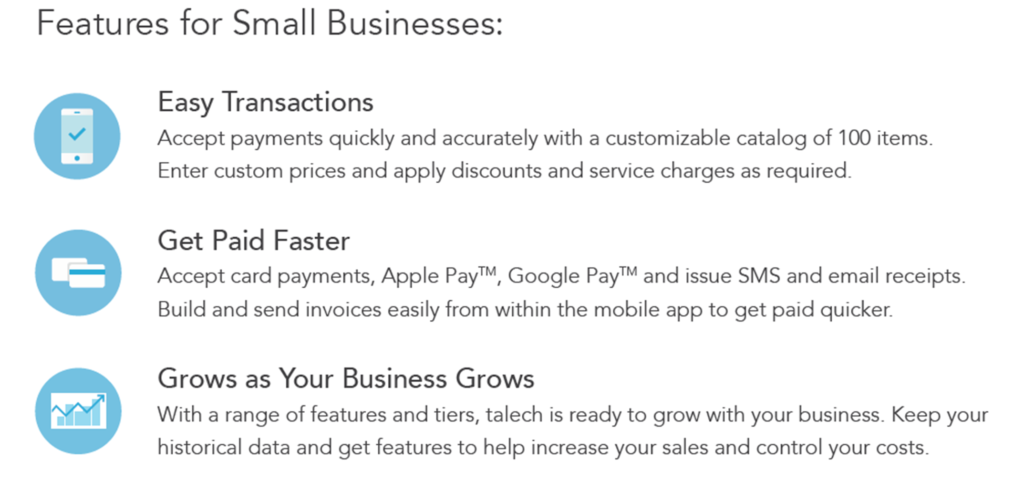 Redesigned to create a mobile first experience with full functionality as a standalone app or register. Key features include catalog management, reporting, discounts and taxes, gift cards, SMS receipts, and split tender.
Merchants can also utilize talech Mobile as a complimentary piece for payments backup or as an on the go solution with any payment product. This mobile option will also be a natural fit for merchants across restaurants, retail and services. Card reader / PIN pad options include the Link/2500 and the Moby 5500.
For food trucks, pop-up shops, coffee carts, restaurants with a stall at a local festival and much more, talech Mobile is the POS solution that provides agility and reliability with no need for monthly software fees. With your smartphone and a Bluetooth card reader, you're good to go!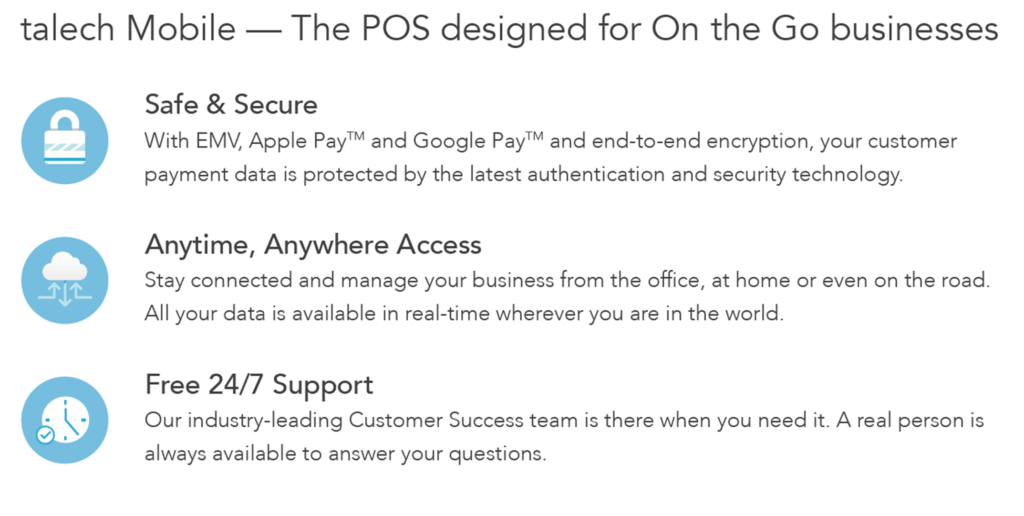 For small businesses of all types, talech Mobile gives your business the capacity to accept card payments, create invoices and deliver a quality customer experience wherever your customers are!
Contact us now to see how you can get setup and start reaching new audiences wherever your business takes you with talech Mobile!